AL-ESSA & HADDAD TRADING AND DECORATING
The perfect place for your business
Deliver products of the highest quality on time, and on budget.
To transfer wind and gravity forces to the building structure, a curtain wall system incorporates glass, either transparent or spandrel or both, and vertical and horizontal mullions functioning as structural components. Custom or standard, unitized or stick framed, double skin or fin facades, framed or frameless structurally glazed systems are all designed, manufactured, tested, and installed to fulfill specific performance and aesthetic goals.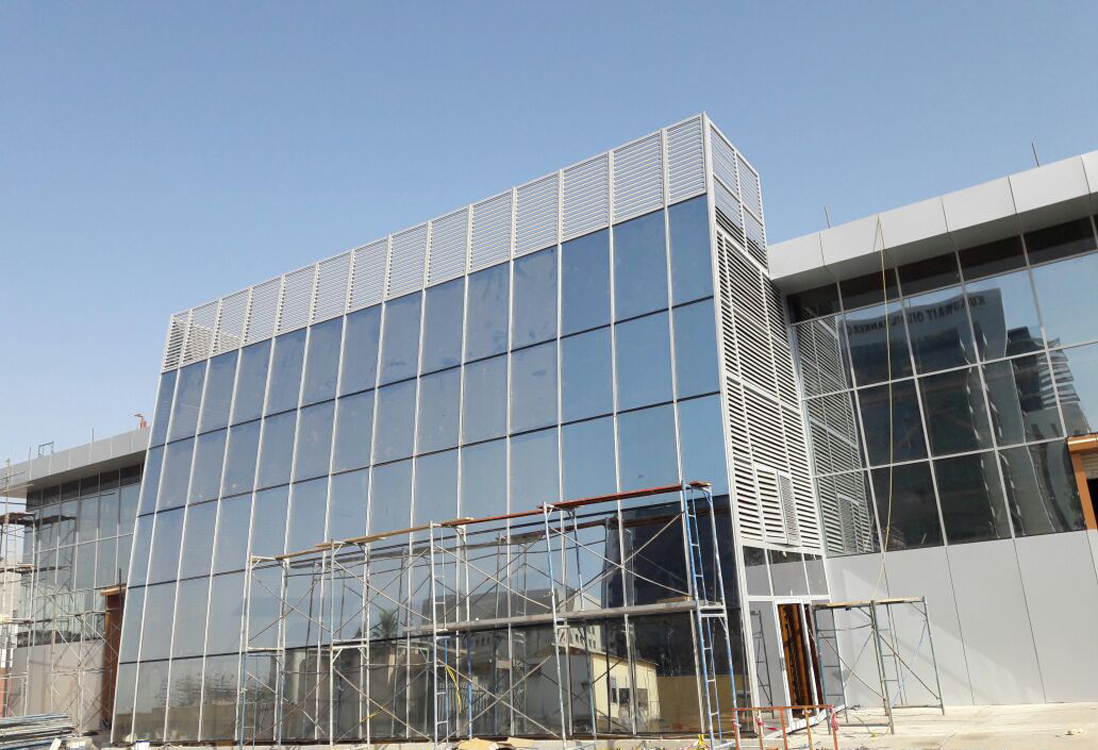 Skylight
Skylight glazing is usually either plastic or glass, although other glazing technologies may be used for solar heat control. Depending on the performance you expect from a skylight, you may choose different types of glazing for different skylight locations throughout your home.

Spider System
SPIDERGLASS is a modern solution for exterior bolted glass assemblies, which secures the glazing to a support structure by means of point-fixings. The high-grade stainless steel fixings are designed to absorb all static and dynamic loads (i.e. the dead weight of the glass, wind loading, snow loads and differential expansion due to temperature difference) and distribute them to the support structure.
Built With Pride
Over that time, we've gained a reputation for completing projects on-time and to the highest standard, with integrity, dedication and a passion for delivering the very best for our clients.
---
We believe in doing things the right way, for the right reasons. This integrity has earned us a reputation for excellence in everything we do, laying the groundwork for a better future.
---