VENTILATED FACADE SYSTEMS
AL-ESSA & HADDAD TRADING AND DECORATING
The perfect place for your business
Deliver products of the highest quality on time, and on budget.
Ventilated Façade systems
A metal curtain wall system with an aluminum composite cladding system (ACP). ACP is comprised of lightweight aluminum and has a thick layer of insulation. Aluminum composite cladding is used for exterior cladding, column covers, fascia and canopies, interior wall and partition panels, parapets, louvers, and sunshades, and has a wide range of treatment types and colors. 
Architectural louvers are a popular choice for protecting a structure, its residents, and its contents from the weather while allowing natural light and air to pass through it. They can be made to respond fully to outside conditions, maximize ventilation, give additional weather protection, and reduce noise.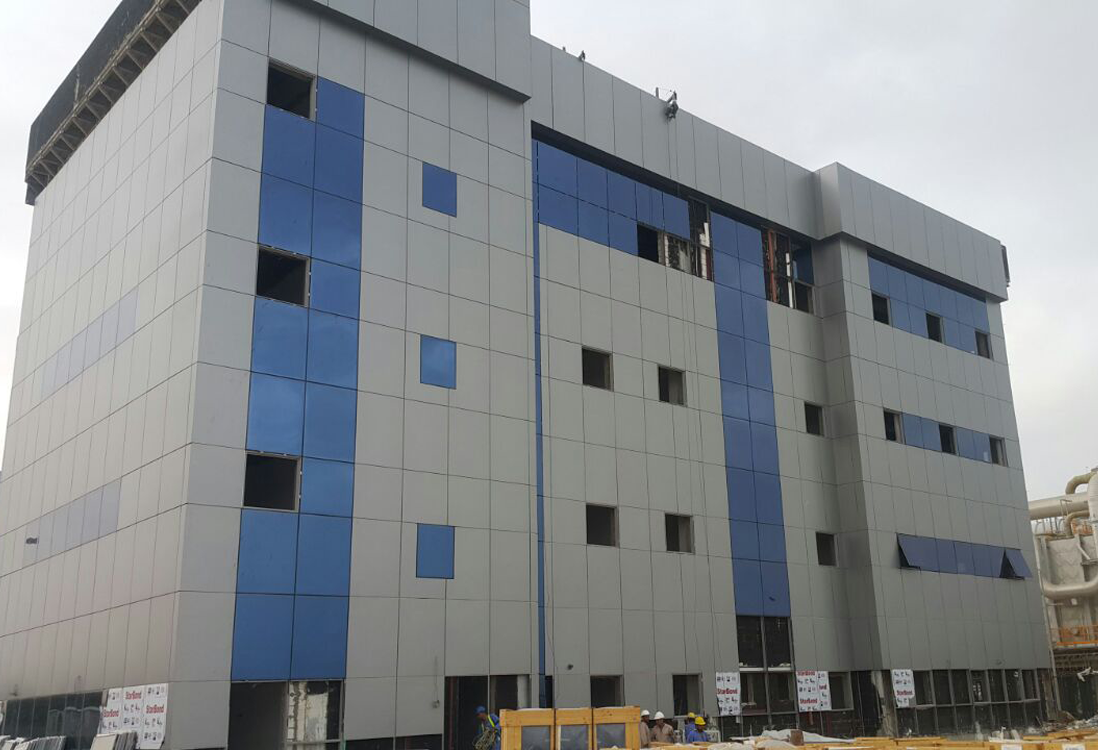 Built With Pride
Over that time, we've gained a reputation for completing projects on-time and to the highest standard, with integrity, dedication and a passion for delivering the very best for our clients.
---
We believe in doing things the right way, for the right reasons. This integrity has earned us a reputation for excellence in everything we do, laying the groundwork for a better future.
---